Cleanroom Foam Swab FS742 Contec Kompatibel
Beskrivning:
Mediclean Cleanroom Foam Swab Sticks FS742 har 100 PPI öppen cell polyuretanskum huvud och 100% polypropylen handtag. Skumhuvudet har bra lösningsmedelskapacitet och bra dämpning. Skumrengöringsdukarna FS742 tvättas med DI-vatten och bearbetas i renrummet i klass 10, termisk bindningsteknik ger ingen limförorening, den är fri från organiska föroreningar som silikon och amid. Det används ofta i mikroelektronik, halvledarindustrier.
Kompatibel med:
- Texwipe Cleanroom Foam Swabs TX742
Kontakta Mediclean för mer Texwipe kompatibla Cleanroom Foam Swabs.
Specifikation:
- Modellnummer: FS742
- Huvudmaterial: 100 PPI Polyuretanskum
- Handtag Material: 100% Polypropylen
- Hantera färg: Grön (Vit, Svart, Blå finns tillgänglig på förfrågan)
- Standarder uppfyllda: Klass 10 ISO-klass 4 Certifierad
Dimensionskarta:

Funktioner:
- Kompakt skumhuvud, styvt och runt kärnhandtag
- 100 PPI Open-cell polyuretanskum huvud
- Termisk bindningsteknik eliminerar limförorening
- Utmärkt absorberande kapacitet för lösningsmedel och lösningar
- Mjuk och icke-slipande
- Låg icke-flyktig rest (NVR), jonhalt
- God fångstkapacitet för partiklar
- ESD säkert handtag finns som tillval
Användningsområden:
- Perfekt för rengöring av begränsade områden
- Ta bort fluxrester från kretskort
- Rengör optiska och linsytor
- Ta bort limrester eller överflödigt lim
- Plockar upp fina pulver
- Bra för rengöring av allmänt bruk
Förpackning:
500 swabs / väska
5 innerpåsar med 100 swabs
100 påsar / väska
Föroreningsegenskaper:
Property

Measurement

Test Method*

Nonvolatile Residue(NVR)

25,000 or less

TM10: Procedure for Determining the Nonvolatile Residue (NVR) Extractable from Swabs in a Given Solvent

IPA Extractant

0.02 mg/swab

Ions

TM12: The Determination of Ions in Wipers and Other Materials by Capillary Ion Analysis (CIA)

Chloride

<0.01 μg/swab

Sulfate

<0.01 μg/swab

Nitrate

<0.01 μg/swab

Phosphate

<0.01 μg/swab

Fluoride

<0.01 μg/swab

Potassium

<0.01 μg/swab

Calcium

<0.01 μg/swab

Sodium

<0.01 μg/swab

Magnesium

<0.01 μg/swab
*: Testförfaranden finns på begäran.
ESD-egenskaper:
Hantera resistivitet: 10 8 - 10 9 Ohm / Sq (Valfritt)
Bild: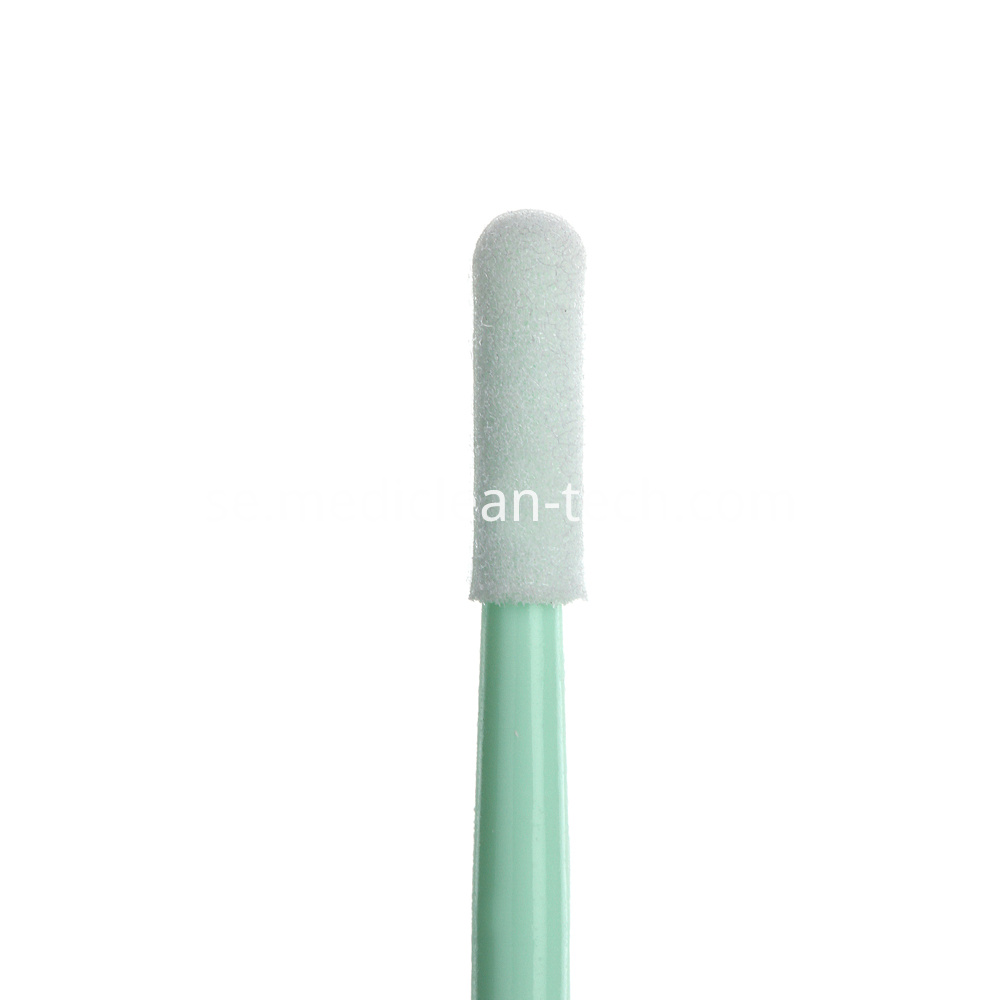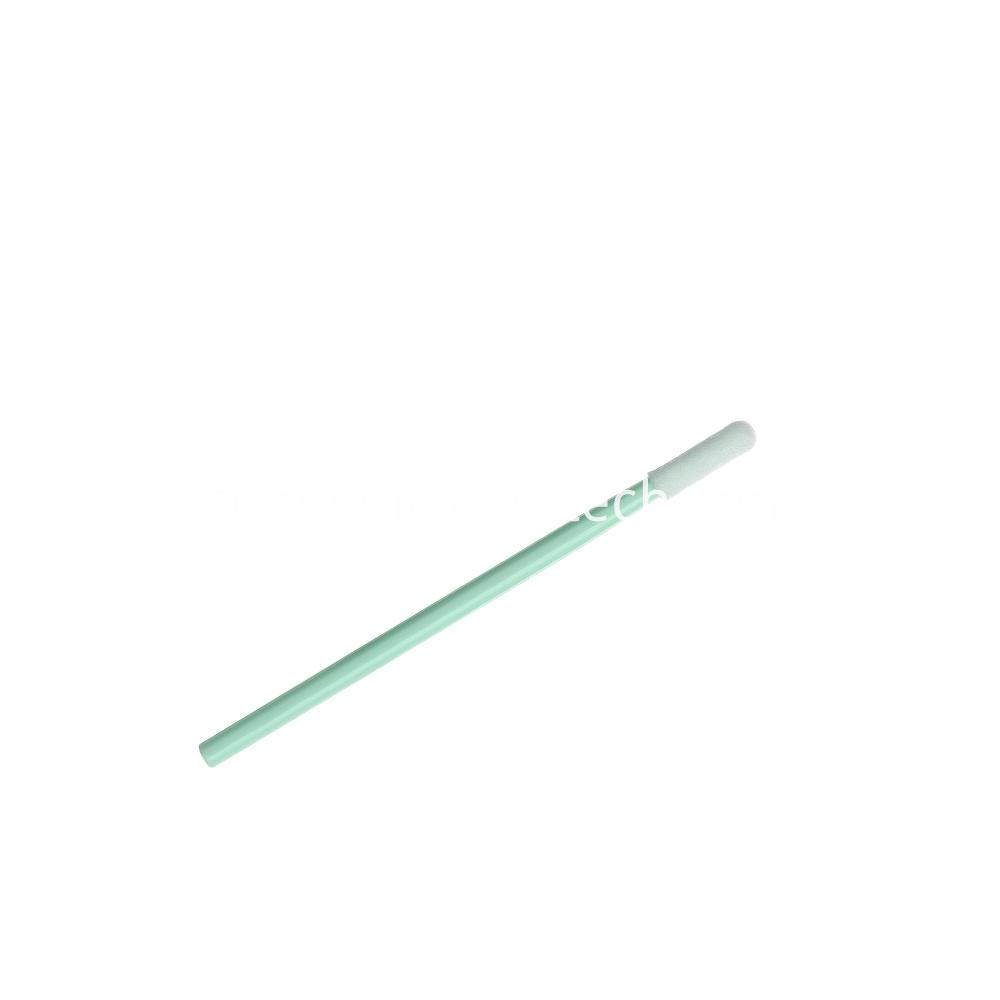 Produktkategorier : Cleanroom Swabs > Cleanroom Foam Swabs