Texwipe CleanFoam Kompatibel TX740 Sponge Swab FS746

Beskrivning:
Våra Cleanroom Foam Swab Sticks FS746 har samma skumspetsstorlek som FS740 medan handlängden är kortare för kostnadsbesparing. Handtaget är tillverkat av 100% polypropen, vilket ger ett stabilt stöd under rengöring. Skumhuvudet är tillverkat av 100 PPI öppen cellpolyuretan som har god absorberande kapacitet och bra dämpning. Skumrengöringssvabbar FS746 tvättas i klass 10 cleanroom-anläggning, termisk bindningsteknik eliminerar limförorening. Det är ett bra val för rengöring av hårda områden, skärande yta och leder.

Kontakta Mediclean för mer Texwipe Kompatibel Cleanroom Steril Swab.

Dimensionskarta:

Funktioner:
- Konstruerad för att motstå snagging och slipning, förhindrar frigöring av partiklar och fibrer
- Utmärkt kemiskt resistens för kompatibilitet med en mängd olika lösningar
- Renrummet tvättas, vilket ger extremt låga halter av partiklar, NVR och jon

Användningsområden:
- Rengör säkert datorns tangentbord, optiska och magnetiska tejp och elektroniska komponenter
- Rengör och polerar säkert optisk yta, linser, fotografisk utrustning, fiberoptiska kontakter och insticks

Packa ging:
500 swabs / väska
5 innerpåsar med 100 swabs
30 påsar / väska

Föroreningsegenskaper:
Property

Measurement

Test Method*

Nonvolatile Residue(NVR)

25,000 or less

TM10: Procedure for Determining the Nonvolatile Residue (NVR) Extractable from Swabs in a Given Solvent

IPA Extractant

0.02 mg/swab

Ions

TM12: The Determination of Ions in Wipers and Other Materials by Capillary Ion Analysis (CIA)

Chloride

<0.01 μg/swab

Sulfate

<0.01 μg/swab

Nitrate

<0.01 μg/swab

Phosphate

<0.01 μg/swab

Fluoride

<0.01 μg/swab

Potassium

<0.01 μg/swab

Calcium

<0.01 μg/swab

Sodium

<0.01 μg/swab

Magnesium

<0.01 μg/swab
*: Testförfaranden finns på begäran.
ESD-egenskaper:
Hantera resistivitet: 10 8 - 10 9 Ohm / Sq (Valfritt)
Bild: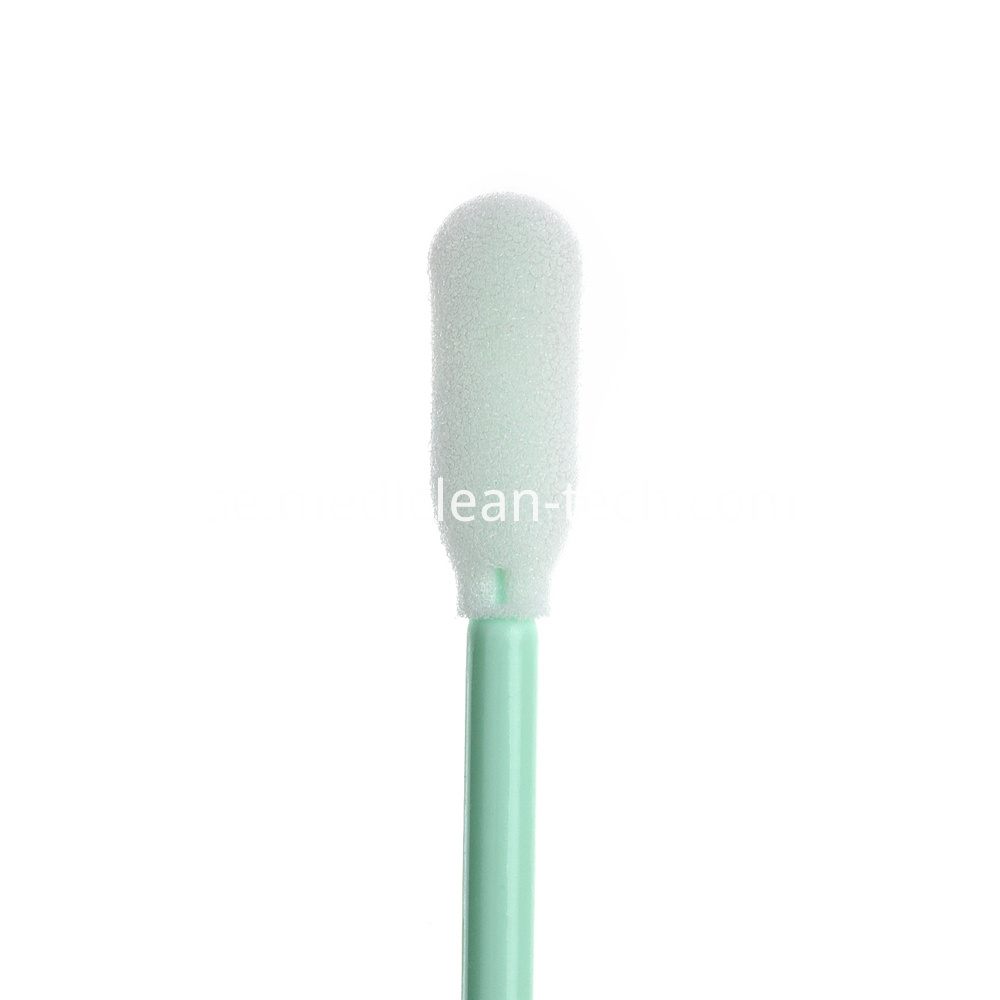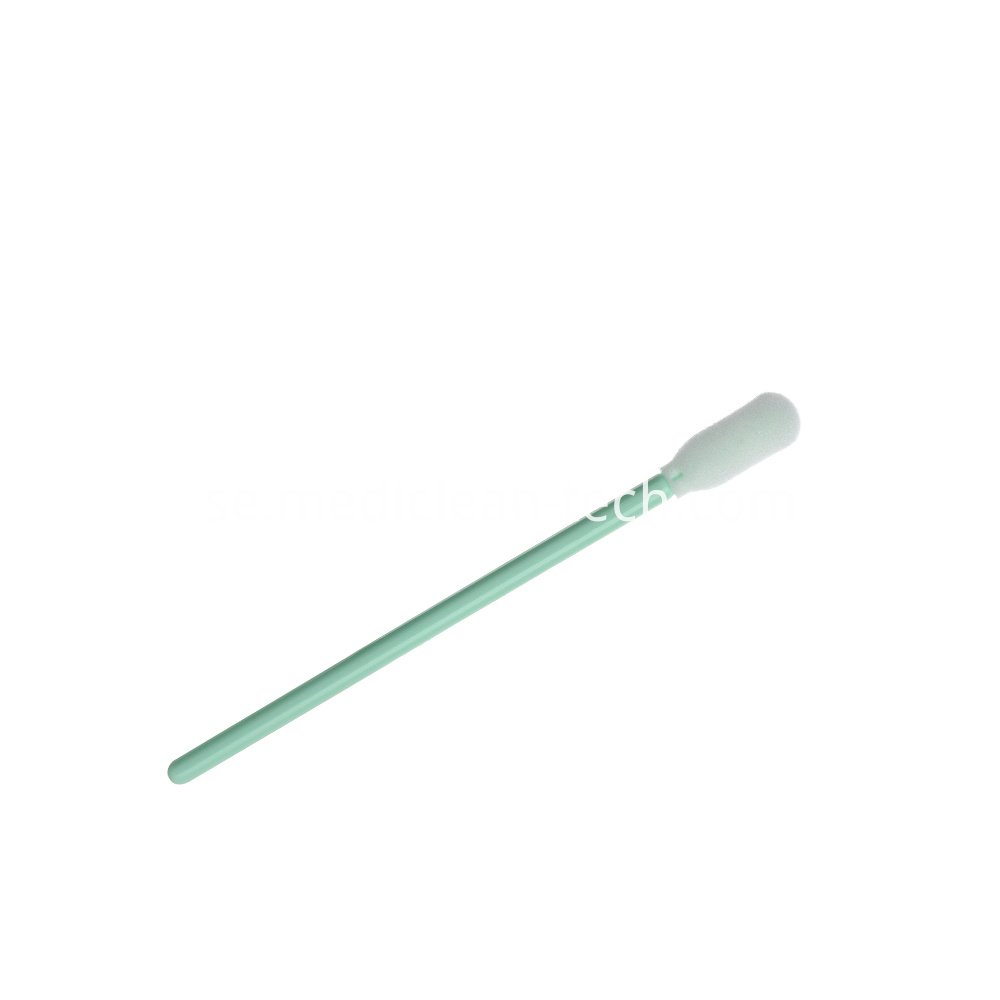 Produktkategorier : Cleanroom Swabs > Cleanroom Foam Swabs