Cleanroom Skum Swab Point Tips FS751 Berkshire Kompatibel


Beskrivning:
Mediclean Cleanroom Steril Clean Foam Swab FS751 har spiralskumspets och avsmalnande handtag. Den avsmalnande handtaget är speciellt utformad för att gräva rester i svårt räckhåll. Skumrengöringsplattor FS751 tvättas och förpackas i klass 10 cleanroom-anläggningen. Den har mycket låg, icke-flyktig rest (NVR), joninnehåll och annan förorening. Skumhuvudet är tillverkat av 100% öppen cellpolyuretan. Handtaget är tillverkat av 100% polypropen. Finns även i ESD efter kundförfrågan. Det är ett bra alternativ för rengöring svårt att nå områden, leder och skärande yta.

Kompatibel med:
- Texwipe Cleanroom Foam Swabs TX751
Kontakta Mediclean för mer Texwipe Kompatibla skumtoppade swabs.

Dimensionskarta:

Funktioner:
- Lämna ingen rester kvar
- Kan fördypas
- Skada inte känsliga eller kritiska ytor
- Kemikalieresistent

Användningsområden:
- Perfekt för rengöring av försänkta områden, leder
- Lämna ingen rester kvar
- För kapacitansmontering
- För tryckta kretskortstillverkning

Förpackning:
500 swabs / väska
5 innerpåsar med 100 swabs
100 påsar / väska

Föroreningsegenskaper:
Property

Measurement

Test Method*

Nonvolatile Residue(NVR)

25,000 or less

TM10: Procedure for Determining the Nonvolatile Residue (NVR) Extractable from Swabs in a Given Solvent

IPA Extractant

0.02 mg/swab

Ions

TM12: The Determination of Ions in Wipers and Other Materials by Capillary Ion Analysis (CIA)

Chloride

<0.01 μg/swab

Sulfate

<0.01 μg/swab

Nitrate

<0.01 μg/swab

Phosphate

<0.01 μg/swab

Fluoride

<0.01 μg/swab

Potassium

<0.01 μg/swab

Calcium

<0.01 μg/swab

Sodium

<0.01 μg/swab

Magnesium

<0.01 μg/swab
*: Testförfaranden finns på begäran.
ESD-egenskaper:
Hantera resistivitet: 10 8 - 10 9 Ohm / Sq (Valfritt)
Bild: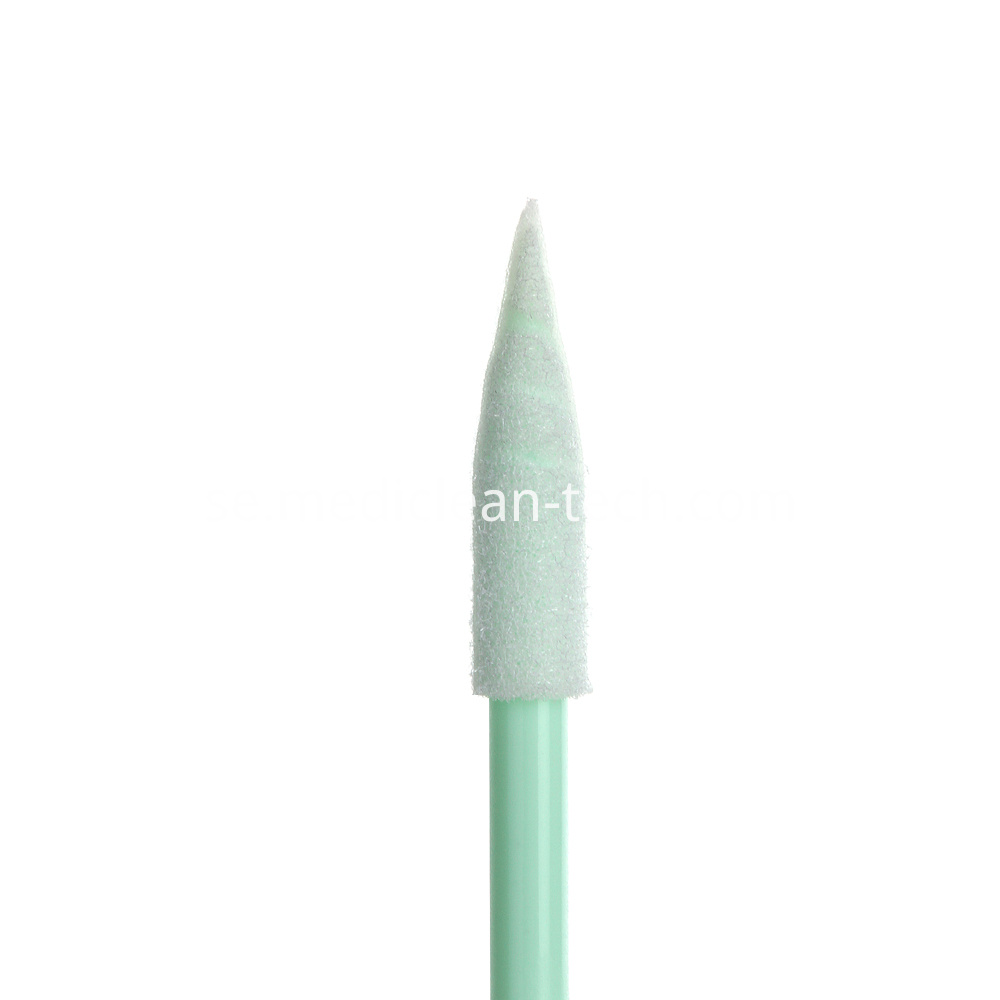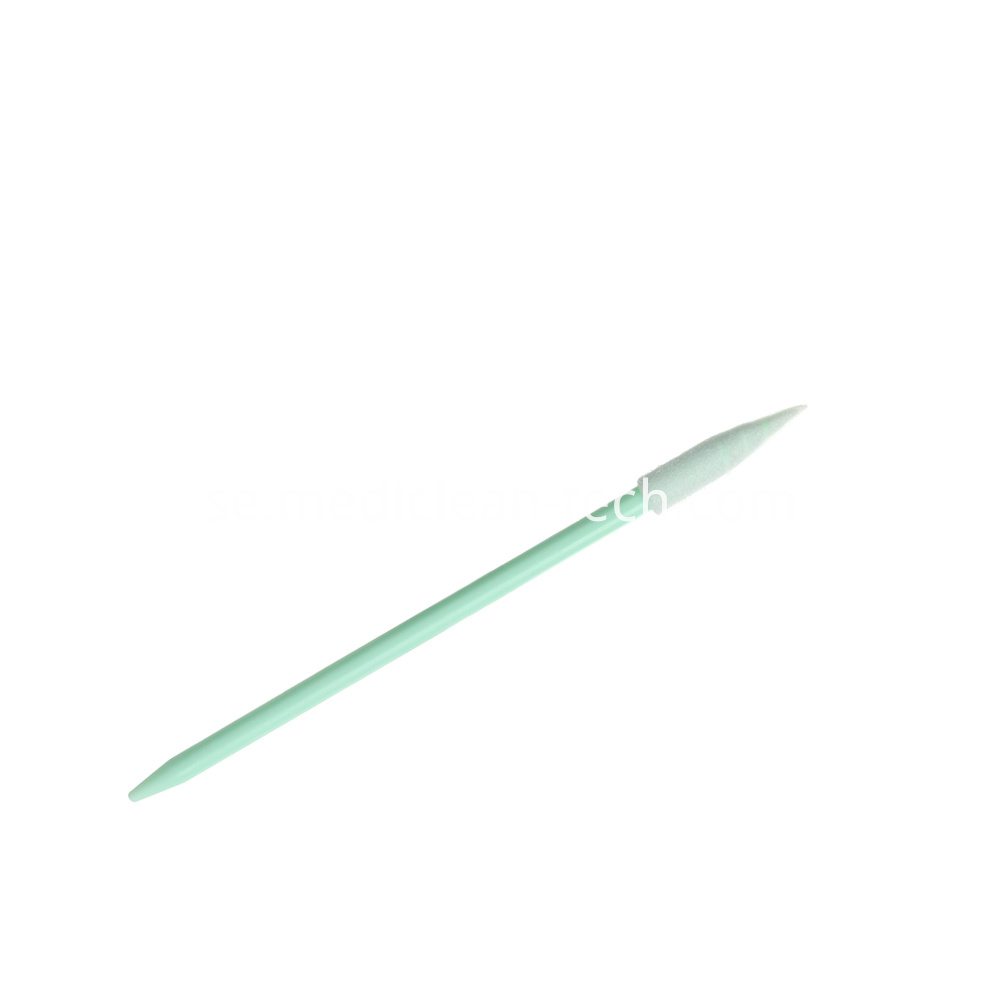 Produktkategorier : Cleanroom Swabs > Cleanroom Foam Swabs