Cleanroom Microfiber Swab MS766 Medium Handle CleanTip


Beskrivning:
Vår MS766 microfiber swab är en kortare version av MS761, den har samma storlek på spetsen, kan användas på applikationer där det inte behövs långt handtag. Det kan användas på bilindustrin, mögeltillverkning och så vidare. Mediclean`s Microfiber Tip Swabs MS766 har flexibelt internt paddlehuvud och mediumhandtag. Den är tillverkad av dubbla lager stickad mikrofiber polyester som har god absorberande kapacitet. Microfiber polyester har utmärkt kompatibilitet med hårda lösningsmedel. Dess mikrofiber substrat struktur gör är lämplig för att fånga mikropartiklar. Clean room swab MS766 är idealisk för högkvalitativa applikationer som farmaceutisk ytprovtagning och bioteknisk industri.

Kompatibel med:
- Texwipe Microdenier Swabs TX766
Kontakta oss för mer Texwipe-kompatibel Microdenier Cleanroom Swab

Dimensionskarta:

Användningsområden:
- För applikationer använder TX766 men behöver inte så länge
- Ta bort envis fläck med rengöringslösning
- Rengör känslig optisk yta
- För mobiltelefonmontering
- För automatiserad maskintillverkning

Förpackning:
500 swabs / väska
5 innerpåsar med 100 swabs
30 påsar / väska

Föroreningsegenskaper:
Property

Measurement

Test Method*

Nonvolatile Residue(NVR)

TM10: Procedure for Determining the Nonvolatile Residue (NVR) Extractable from Swabs in a Given Solvent

IPA Extractant

0.02 mg/swab

Ions

TM12: The Determination of Ions in Wipers and Other Materials by Capillary Ion Analysis (CIA)

Chloride

<0.01 μg/swab

Sulfate

<0.01 μg/swab

Nitrate

<0.01 μg/swab

Phosphate

<0.01 μg/swab

Fluoride

<0.01 μg/swab

Potassium

<0.01 μg/swab

Calcium

<0.01 μg/swab

Sodium

<0.01 μg/swab

Magnesium

<0.01 μg/swab
*: Testförfaranden finns på begäran.
ESD-egenskaper:
Hantera resistivitet: 10 8 - 10 9 Ohm / Sq (Valfritt)
Bild: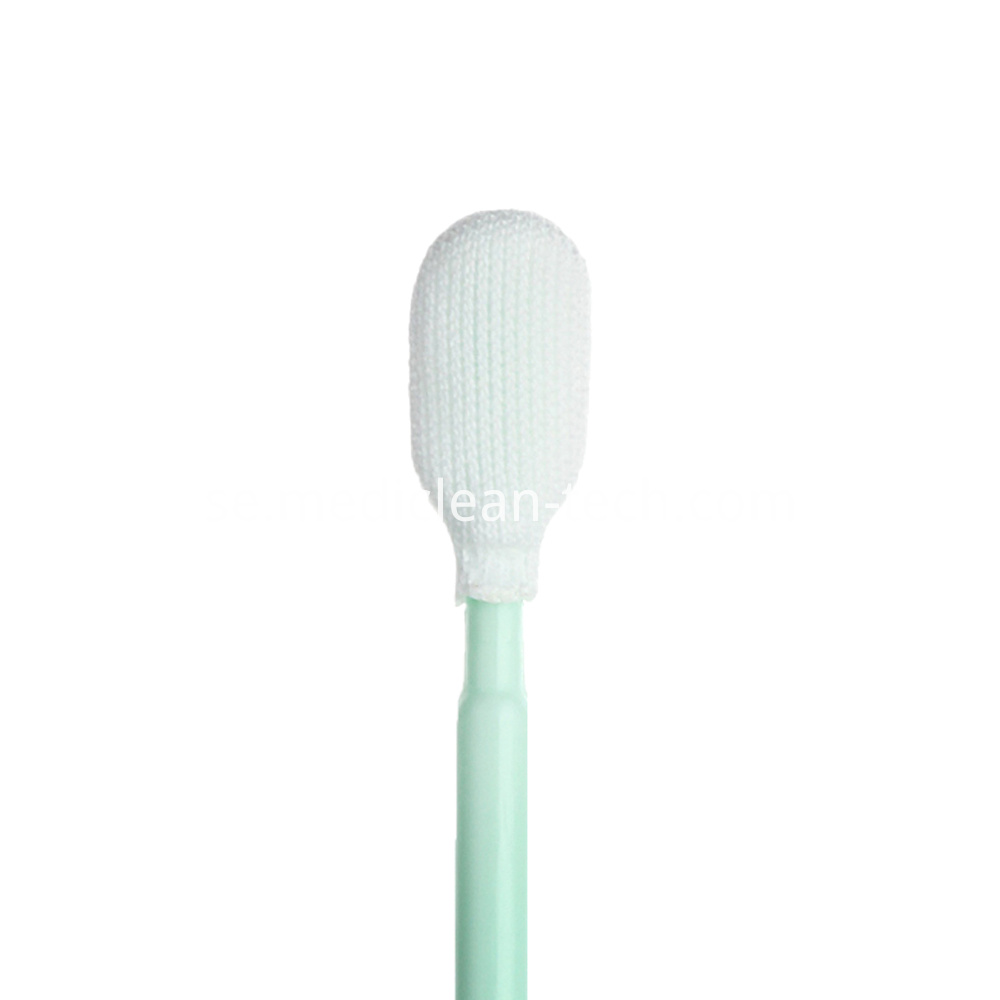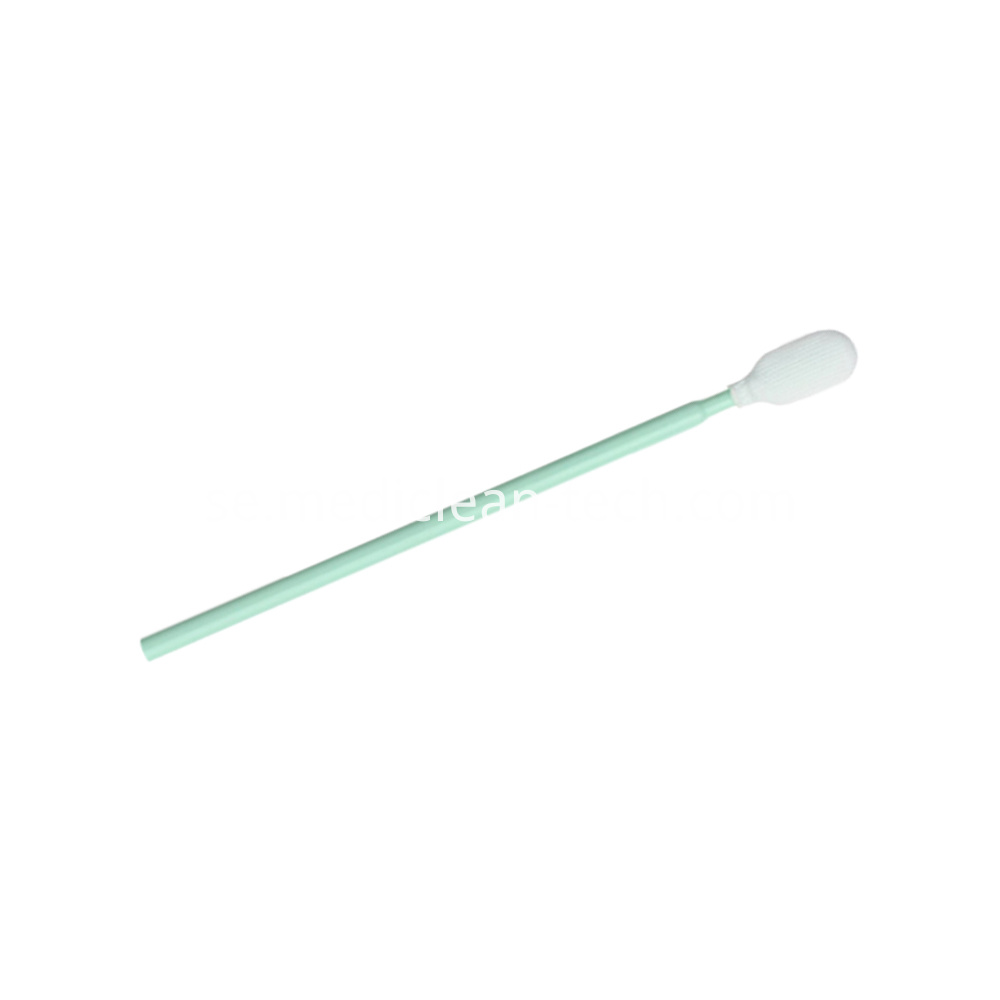 Produktkategorier : Cleanroom Swabs > Cleanroom Microfiber Swabs