Cleanroom Polyester Swab PS707 CleanTips TX707 Kompatibel


Beskrivning:
Mediclean PS707 Cleanroom Polyester Swabs används ofta på stora format bläckstråleskrivare, för rengöring av kapsstationen och skrivhuvudets omgivande område. Polyestermaterialet är mjukt, det kommer inte att skada bläckstråleskrivarens skrivhuvud. Cleanroom Polyester Tipped Swabs är uppbyggda av dubbelsidigt stickat polyesterhuvud och 100% polypropylenhandtag. Handtaget färgen är vanligtvis grön, men vit, svart, blå färg finns också på kundens begäran. Vi binder polyesterhuvudet till handtaget med värmehettteknik för att eliminera limförorening. Polyesterrengöringsduk PS707 kan användas för rengöring av validering och ytprovtagning.

Kompatibel med:
- Texwipe Polyester Cleanroom Swab TX707
Kontakta oss för fler artiklar som är kompatibla med Texwipe Cleanroom Stickade Polyester Swab.

Dimensionskarta:

Funktioner:
- Förseglad med värmehettning
- Tillverkad av renaste polyester
- Lintfri konstruktion ger ingen lös fiber eller partiklar
- Väskorna är fria från silikon och amid

Användningsområden:
- TOC Rengöringsvalidering
- Rengöring Storformat skrivarhuvud och keps topp
- Rengör känsliga ytor i optiken
- Rengör ytor för flygindustrin

Förpackning:
100 swabs / väska
2 innerpåse med 50 swabs
50 påsar / väska

Föroreningsegenskaper:
Property

Measurement

Test Method*

Nonvolatile Residue(NVR)

TM10: Procedure for Determining the Nonvolatile Residue (NVR) Extractable from Swabs in a Given Solvent

IPA Extractant

0.02 mg/swab

Ions

TM12: The Determination of Ions in Wipers and Other Materials by Capillary Ion Analysis (CIA)

Chloride

<0.01 μg/swab

Sulfate

<0.01 μg/swab

Nitrate

<0.01 μg/swab

Phosphate

<0.01 μg/swab

Fluoride

<0.01 μg/swab

Potassium

<0.01 μg/swab

Calcium

<0.01 μg/swab

Sodium

<0.01 μg/swab

Magnesium

<0.01 μg/swab
*: Testförfaranden finns på begäran.
ESD-egenskaper:
Hantera resistivitet: 10 8 - 10 9 Ohm / Sq (Valfritt)
Bild: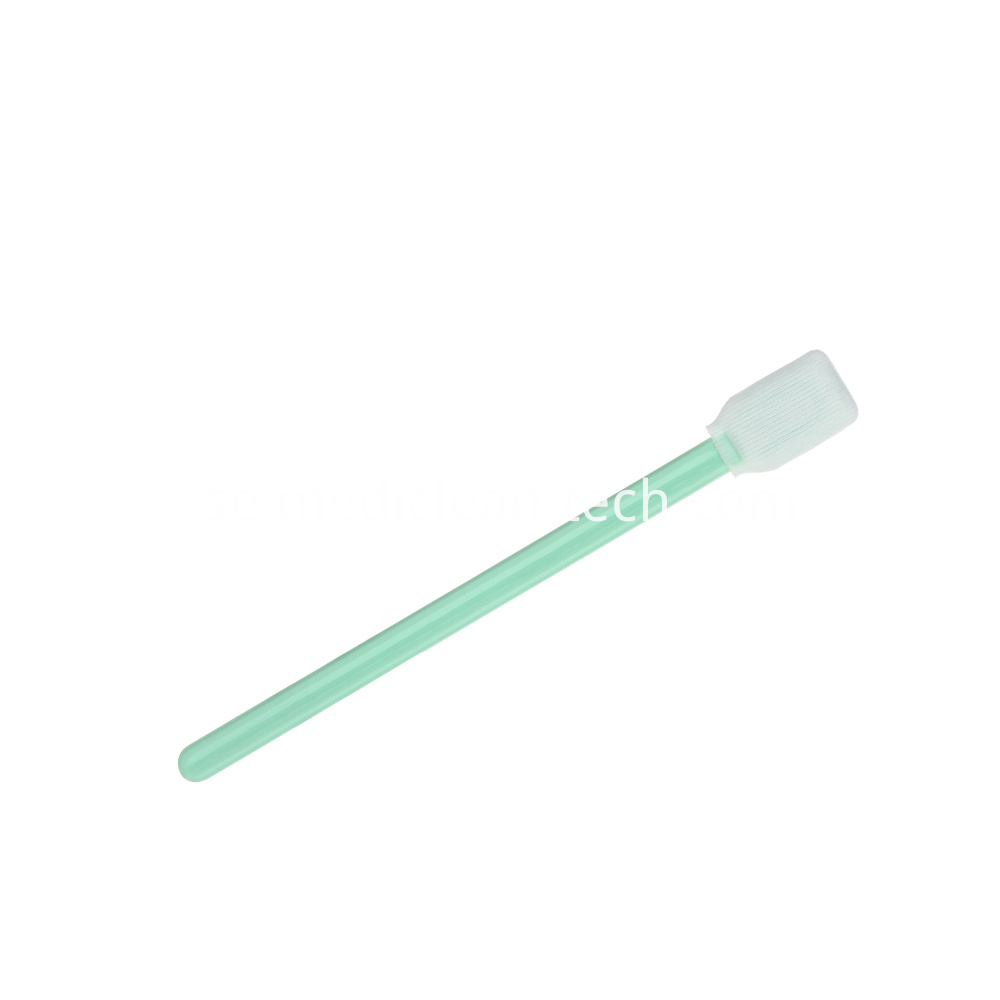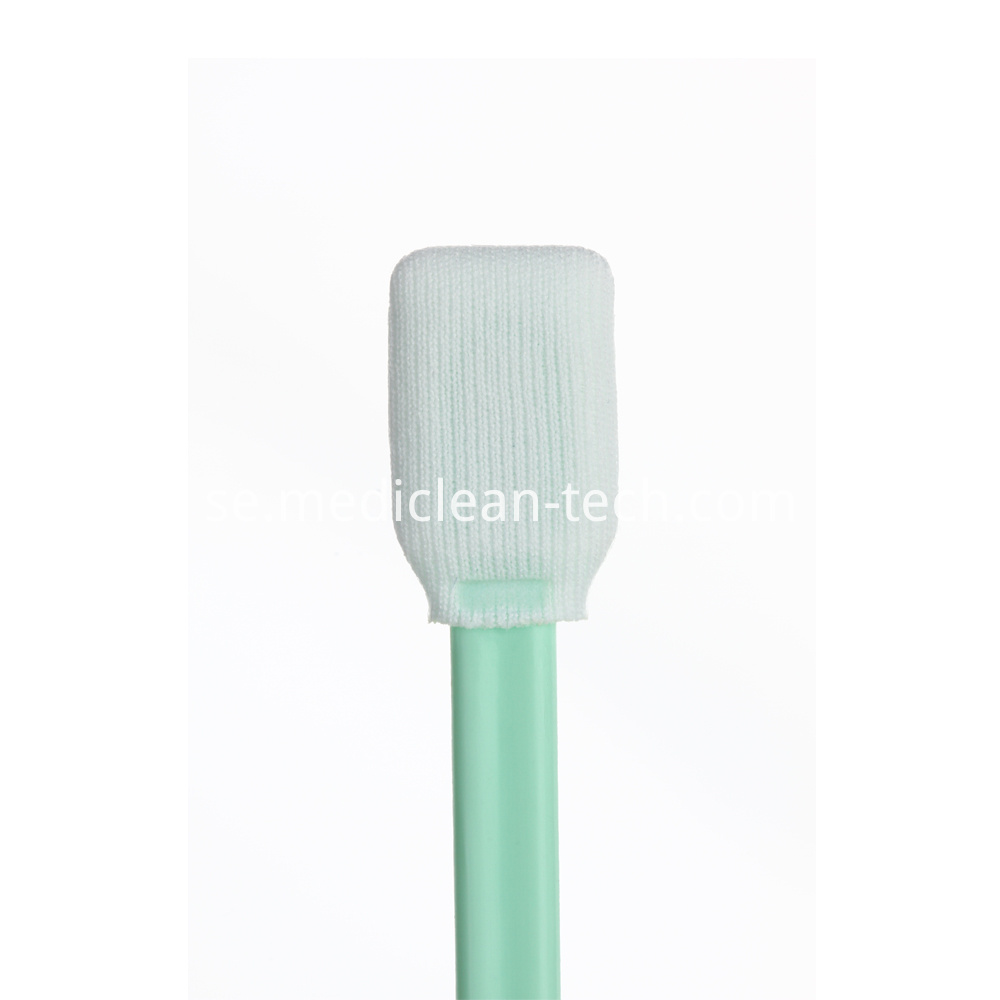 Produktkategorier : Cleanroom Swabs > Cleanroom Polyester Swabs