Cleanroom Polyester Swab PS758 Texwipe Kompatibel
Beskrivning:
Mediclean Cleanroom Polyester Swabs PS758 är tillverkat av rent polyesterhuvud och 100% polypropenhandtag. Polyester swab PS758 är ett idealiskt val för rena små spår och räfflade områden. Cleanroom Polyester Fabric Swabs PS758 tvättas i klass 10 cleanroom garanterar högsta renhetsgrad. Termisk värmeteknik ger ingen limförorening. Polyestertippade stavar PS758 kan användas för provtagning av medicinsk yta eller biogenetisk validering.
Kompatibel med:
- Texwipe Polyester Cleanroom Swab TX758
Kontakta oss för fler artiklar som är kompatibla med Texwipe Cleanroom Polyester Swabs
Specifikation:
- Modellnummer: PS758
- Huvudmaterial: 100% Polyester
- Handtag Material: 100% Polypropylen
- Hantera färg: Grön (Vit, Svart, Blå finns tillgänglig på förfrågan)
- Standarder uppfyllda: Klass 10 ISO-klass 4 Certifierad
Dimensionskarta:

Funktioner:
- Litet, kompakt huvud och kort, styvt handtag
- Slitstarkt och icke-slipande polyesterhuvud, bra för tätt toleransarbete
- Genererar inte lösa fibrer eller partiklar
- Inga lim eller lim används i konstruktionen
- Lintfri konstruktion genererar inte lös fiber eller partiklar
- Kan användas med lösningsmedel för hårda markar
- Sömlös konstruktion, kommer inte att skrapa ytor
- Låg icke-flyktig restnivå, låg partikelnivå
- ESD swab handtag är tillgänglig på begäran
Användningsområden:
- Rengöring av allmänt bruk
- Rengör det lilla spåret och det räfflade området
- Rengör känslig optisk yta och magnethuvud
- För rengöringsvalidering, ytprovtagning
- Rengör området som är svårt att nå
- Rengör mikromekaniska delar och tillbehör
Förpackning:
500 swabs / väska
5 innerpåsar med 100 swabs
100 påsar / väska
Föroreningsegenskaper:
Property

Measurement

Test Method*

Nonvolatile Residue(NVR)

TM10: Procedure for Determining the Nonvolatile Residue (NVR) Extractable from Swabs in a Given Solvent

IPA Extractant

0.02 mg/swab

Ions

TM12: The Determination of Ions in Wipers and Other Materials by Capillary Ion Analysis (CIA)

Chloride

<0.01 μg/swab

Sulfate

<0.01 μg/swab

Nitrate

<0.01 μg/swab

Phosphate

<0.01 μg/swab

Fluoride

<0.01 μg/swab

Potassium

<0.01 μg/swab

Calcium

<0.01 μg/swab

Sodium

<0.01 μg/swab

Magnesium

<0.01 μg/swab
*: Testförfaranden finns på begäran.
ESD-egenskaper:
Hantera resistivitet: 10 8 - 10 9 Ohm / Sq (Valfritt)
Bild: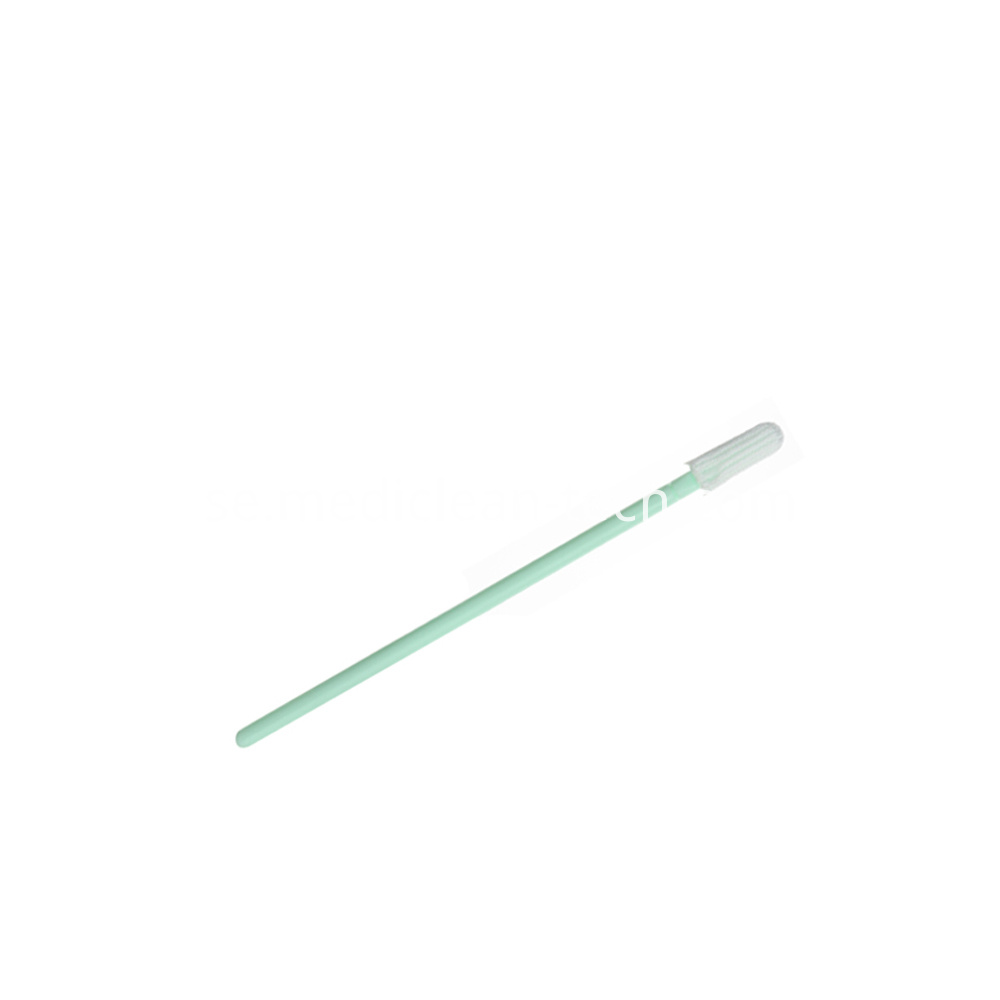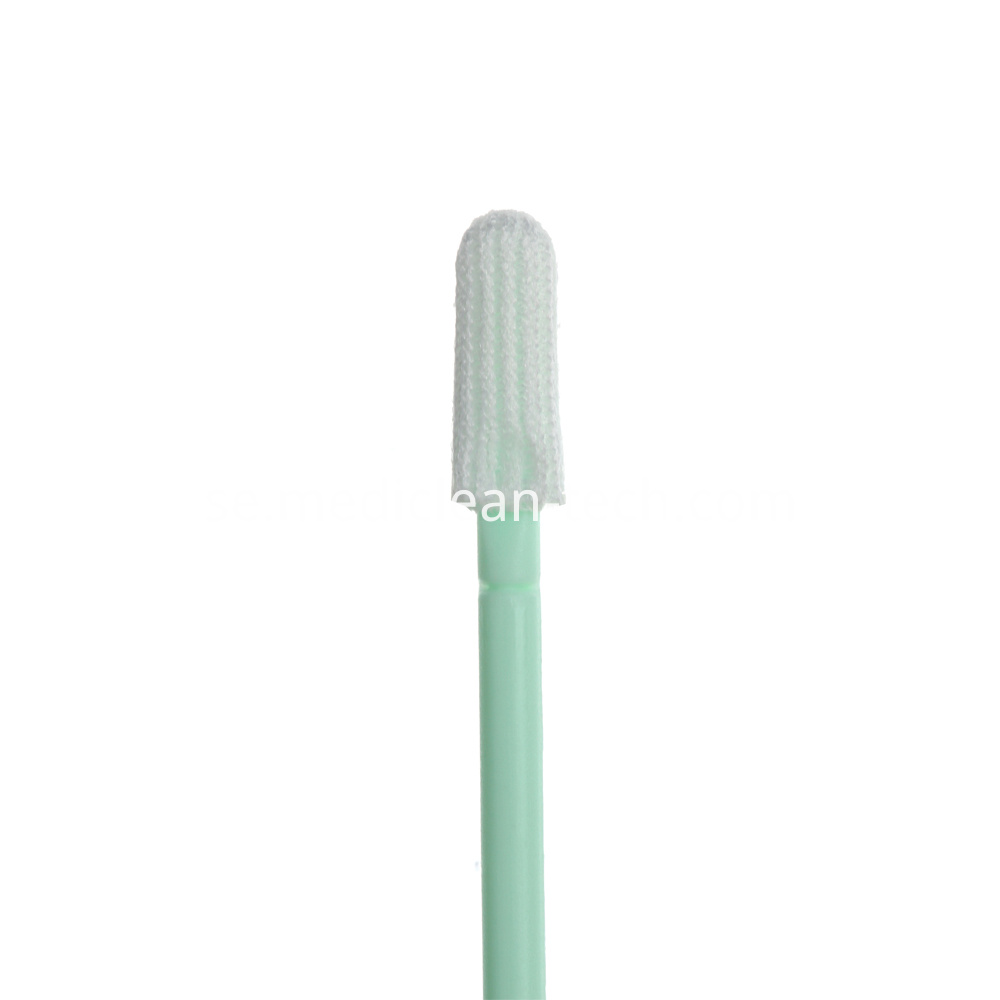 Produktkategorier : Cleanroom Swabs > Cleanroom Polyester Swabs